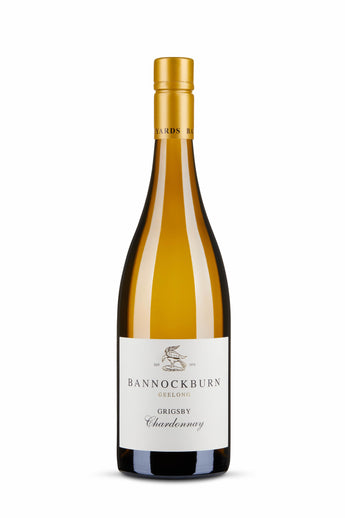 Bannockburn Grigsby Chardonnay 2022
Named in honour of our viticulturalist Lucas Grigsby, who has been with us for 36 years. Grigsby is our close planted, organic certified Chardonnay block, planted in 2007.

Minimum Order 6 Units (straight or mixed)
Viticulture

Winemaking

Tasting Notes & Reviews
This organic certified block is planted to 1.2m rows x 1.0m vine spacing, Bernard clone 76 Chardonnay on a north-south row orientation. The soils are made up of dark cracking clay over weathered basalt and limestone.
Handpicked fruit was whole bunch pressed to tank for settling overnight before racking to barrels. Wild yeast fermentation in French oak hogsheads of which 25% was new, followed by partial malolactic fermentation (70%). The wine was left unstirred on lees for 10 months before being blended and bottled in February.
The 2022 vintage offers a wine of richness and depth, with breadth and concentration in the flavours, finding energy and focus on the finish.
96 points. Light-medium yellow colour with a rich and toasty/oaky bouquet that enshrines nougat, roasted hazelnuts and creamy lees derived facets. A very complex chardonnay, full and rich and generous in the mouth with a long-lasting aftertaste. A ripping chardonnay. Huon Hooke, therealreview.com.
Print Spec Sheet
2023 Vintage
The 2023 growing season started off cold and wet. For the first time since 2011 our dam was full, and in fact overflowed for most of October and November (rainfall for the calendar year of 2022 was 800mm). Budburst was slightly behind average timing, but crops were down significantly: the bunch counts were low in the first place, we had a mild frost in September and the wet weather finally caught up with us via downy mildew. The rain stopped at the end of December.
The overall heat accumulation was the same (1338 Growing Degree Days) as 2021, both seasons on the slightly cooler side of average but differing in that the heat for 2023 was more toward the second half of the season. Veraison occurred in February and then we picked Chardonnay, Pinot Noir, Gamay, Sauvignon Blanc and Riesling in March, and Shiraz and Cabernet/Merlot in the first week of April. The picking weather was pleasant and the fruit arrived at the winery in very good condition.
While quantity was down (especially in Pinot Noir) quality was good: fresh acidity, concentration, colour, tannin and steady fermentations have us looking forward to bottling, and seemingly warmer and drier seasons as El Niño returns.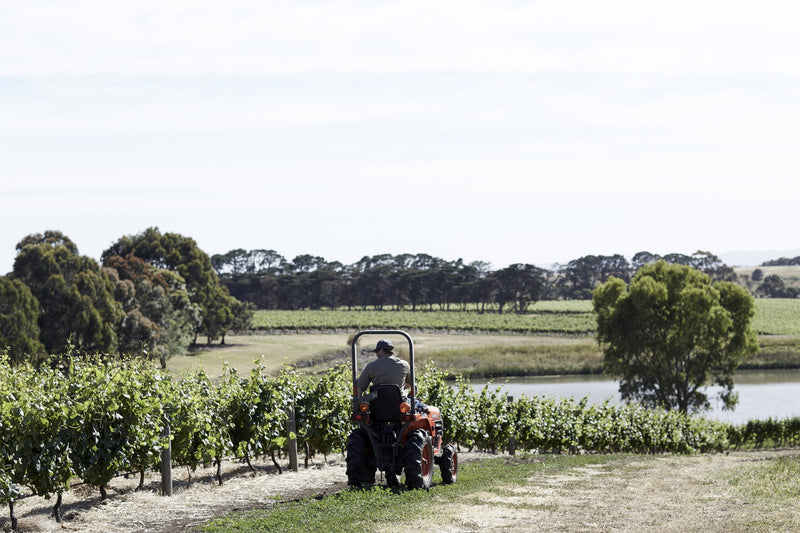 Stay up to date with news, events and impending new releases from Bannockburn Vineyards.