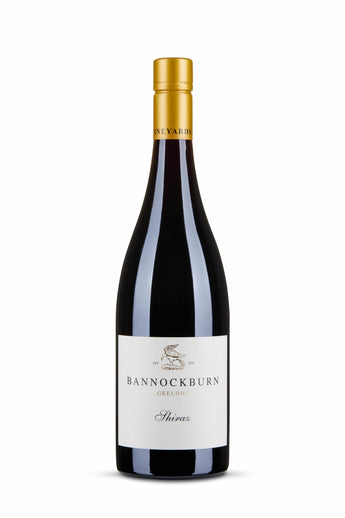 Bannockburn Shiraz 2021
Long, slow ripening of Shiraz grapes in this region allows fully developed flavours, in the cool climate spectrum.
Minimum Order 6 Units (straight or mixed)
Viticulture

Winemaking

Tasting Notes & Reviews
This wine is a blend of grapes from two of our Shiraz blocks: Winery Block planted in 1990 and extended in 1996, and the De La Roche close planted vineyard planted in 2007.
Handpicked fruit was wild yeast fermented on skins for 7 days with 10% whole clusters and additional lots as carbonic maceration, followed by maturation in French oak hogsheads of which 10% was new, for 10 months. Blended and then bottled in

A cool 2021 season in our region has offered up a fragrant expression of medium bodied cool climate Shiraz. Red fruits, olives, black pepper and spice aromatics. A fine structure and tannin profile, and a cleansing finish of good persistence.

Print Spec Sheet
2023 Vintage
The 2023 growing season started off cold and wet. For the first time since 2011 our dam was full, and in fact overflowed for most of October and November (rainfall for the calendar year of 2022 was 800mm). Budburst was slightly behind average timing, but crops were down significantly: the bunch counts were low in the first place, we had a mild frost in September and the wet weather finally caught up with us via downy mildew. The rain stopped at the end of December.
The overall heat accumulation was the same (1338 Growing Degree Days) as 2021, both seasons on the slightly cooler side of average but differing in that the heat for 2023 was more toward the second half of the season. Veraison occurred in February and then we picked Chardonnay, Pinot Noir, Gamay, Sauvignon Blanc and Riesling in March, and Shiraz and Cabernet/Merlot in the first week of April. The picking weather was pleasant and the fruit arrived at the winery in very good condition.
While quantity was down (especially in Pinot Noir) quality was good: fresh acidity, concentration, colour, tannin and steady fermentations have us looking forward to bottling, and seemingly warmer and drier seasons as El Niño returns.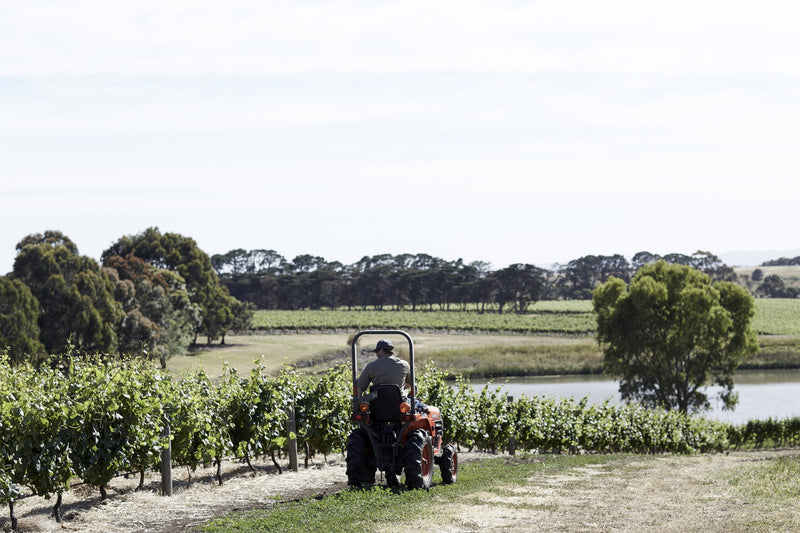 Stay up to date with news, events and impending new releases from Bannockburn Vineyards.